My Retirement → Do-It Yourselfer
Because of our close proximity to the largest Air Force base in the U.S. we naturally work with a lot of scientists, engineers, technologists, contractors and other bright minds who love to get into the details and create spreadsheets. Guess what? We love spreadsheets too...
If you fall into the "bright mind" category chances are that you're a DIY (Do-It-Yourselfer) investor. This may make some sense, why not make your own investment decisions and manage your own retirement? After all, no one is going to look out for you like you will, right?
The answer, it turns out, isn't so simple. During your younger years, where mistakes can be overcome with time, financial advisors bring little value to the party, so most bright and young investors are probably better off going it alone. As we age and get ever closer to retirement the challenges become ever more difficult. How will you make sure you don't run out of money in retirement? What's the best way to diversify and insulate from stock risk? What's the most effective and tax efficient way to pass your savings onto your heirs? Who's going to take care of your spouse when you're gone?
These are the types of questions that a wealth advisor who specializes in retirement can help you answer – and answer in a manner that's in your best interest – as a fiduciary [1]. If you consider yourself a pretty savvy Do-It-Yourselfer the right kind of independent wealth advisor can offer expert advice to help you avoid common and costly mistakes.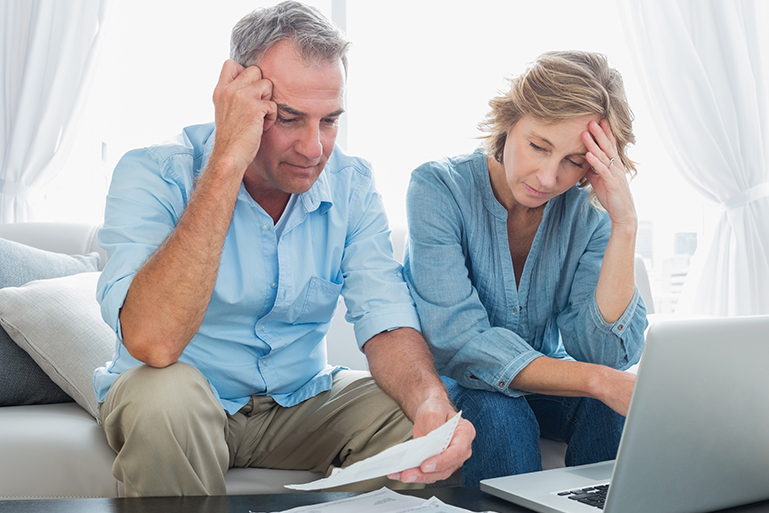 Here are the top 8 reasons for hiring a pro vs. going it alone (some may surprise you):
1) Access. Properly trained and licensed financial pros can offer investment accounts and strategies that are not available to you as an individual investor. This access can potentially help you gain better diversification and a more comfortable ride in the markets. It pays to know people who know people!
2) Accountability. An expert advisor is like having a physical trainer for your finances, they will help you stay accountable for a savings and investing plan and keep you focused on your aspirations. Sometimes we're our own worst enemy and the best person to help us stay true is a valuable accountability partner. Time to get fiscally fit!
3) Quarterback. The biggest problem DIY investors face is money falling through the cracks because there's no coordination between the estate, tax and investment planning areas of their life. It's no different than working with a team of doctors to help diagnose and treat a serious illness, if everyone isn't on the same page then your health may suffer. Without a financial quarterback calling the right plays the team is bound to lose and your financial health may suffer.
4) Transition. When wealth passes from Mom and Dad to the kids it's not uncommon for costly mistakes to be made through unnecessary penalties or taxes. A specialized wealth advisor is better equipped than any other professional to navigate all the choices the kids have to make and to carry out mom and dad's wishes. The value of the financial plans laid out by the advisor (and Mom and Dad) truly shine when wealth passes from one generation to the next.
5) Sounding Board. The investment opportunity of a lifetime comes around about once every week and an experienced financial expert can be a realistic sounding board to help provide you with a litmus test for the next shiny idea or investment newsletter topic. Life can always use a little perspective, investing is no different.
6) Freedom. Very few wise people want to trade their time with family, friends and hobbies to stare at a computer screen to pick and manage their investments. Hiring an advisor, like a hiring a doctor, saves you time AND money in the long run. The right wealth advisor can't save your life, but he or she may be able to save your financial life and marriage by giving you the freedom to focus on what's really important in your life.
7) Cashflow. Accumulating money FOR retirement and then de-accumulating IN retirement involves drastically different areas of expertise. While it may not take an investing genius to save money for retirement, it will take an experienced money pro to help you build a retirement income plan that you won't outlive. This switch from growth to income investing is necessary when you're five years out from retirement OR already in retirement. Your ordinary "jack of all trades" advisor won't do here, you'll need to hire someone that truly specializes in designing custom retirement income plans for people ages 50-plus.
While many retirees and soon to be retirees continue to rank their #1 fear as outliving their money, very few financial advisors and money managers know how to address this fear head on.
Creating retirement income used to be simple and straightforward by using a balanced portfolio of stocks and bonds (often called a 60/40 portfolio) and only withdrawing a reasonable 4 percent per year to supplement your Social Security or pension. Unfortunately, what was once investment gospel is now investment lore as the 60/40 strategy and 4% rule have proven to be ineffective and even dangerous. A recent study conducted by Morningstar PHDs recently underlined the fact that a balanced portfolio is ill-equipped to resolve the fear of today's retiree because, "a 4 percent initial real withdrawal rate [has] approximately a 50 percent probability of success over a 30-year period."  That's a coins flip chance that you will go broke in retirement if you follow the traditional advice of a balanced portfolio and withdraw 4%. The lesson here is that if you're young (20s – 40s) you need to save more, but if you're near or in retirement (50-plus) your approach to creating income needs some reconfiguring and attention from a pro who specializes in retirement income planning.
8) Caring For Your Spouse. From our experience the majority of the time one spouse (typically, but not always, the husband) is solely responsible for managing the investments while the other spouse is less involved or less interested. One of the most disastrous life events is when your spouse passes away, it's a lonely and difficult time, and you could face responsibilities that are foreign to you. The right wealth advisor can ensure that your spouse is in good hands and cared for financially…to make sure she or he is making wise and smart decisions, not emotionally or hasty decisions.
For more details on how to select the right advisor for you, review the Top 5 Questions you must ask of any advisor you're considering.
---
[1] Important note about fiduciaries. Advisors who aren't fiduciaries can take advantage of you because they are legally allowed to do what's in their or their company's best interests, not yours. Obviously, it's critical to only consult an independent advisor that is legally bound to put your interests above and beyond theirs. This is known as an investment fiduciary. In its simplest form a fiduciary is required by law to do what is in his clients' best interests not what's in his or his company's best interests. This sounds reasonable, right? CFOs of major companies are fiduciaries, church and nonprofit treasurers are fiduciaries, even your doctor is a fiduciary of sorts because he/she must give you advice designed to make you healthy…shouldn't your financial advisor be a fiduciary?