So what is the Russell Total Wealth Management Culture?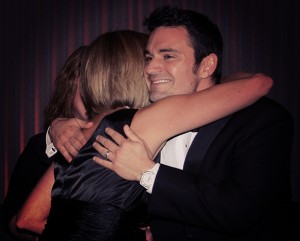 To me, the Russell Total Wealth Management culture is all about helping others live a fulfilling life. We all want to feel significant to others. All of us want to grow and progress. You and I want to contribute and be part of something bigger then ourselves. These are more than desires; there are needs that we all share. Needs that, once they are met, allow us to live a fulfilling life. When in a relaxed environment such as this, the mind is free to ask questions and answers are given as expected, with sound advice and options to choose from.
I feel like the culture we've created, above all else, fulfills these needs in abundance. Our Russell Total Wealth Management family (our team, our clients and our partners) are unique, important and treasured, which is why we take such great care in selecting just the right people to become part of this "petri dish" of amazing people.
The old saying goes, "if you're not growing, you're dying," so growth is critical not only to our company's success, but more importantly to our team and our clients. We encourage and reward our team to challenge the status quo, to stand up for what they believe in and to be better. We all bring different talents and baggage to the table. We're not perfect, we have gifts and we have flaws like everyone else, but when we work together something magical happens and frankly it's hard to describe (which is the purpose of my book!)…it's kind of like shackling lightning. We help each other breakthrough our limitations, "be real" with each other, play to our passions and capture our true potential.
Clients are no different; when we sit knee-to-knee with them at our annual "progress review" the focus is to be accountable for getting them closer and closer to achieving their aspirations and dreams. Since direction is more important than perfection, we monitor that their plan is heading in the right direction and make changes when necessary.
Deep down, you and I want to be part of something bigger, which is why we will do far more for others than for ourselves. It's kind of beautiful really. The experience and culture that we've cultivated allows our team and clients to do just that: live with purpose. To live for something more important than profits and returns.
Don't get me wrong, profits and returns are important; they just won't lead you to a fulfilling life…a life with a mission. A life that's filled with an intense purpose.
Russell Total Wealth Management isn't a job. It isn't even a career. We aren't really even a financial or wealth management company. At our core, we are a community. A community of amazing, significant, successful, beautifully made people coming together to accomplish a sole mission: to change lives for the better!
Rob Russell
CEO - RUSSELL
---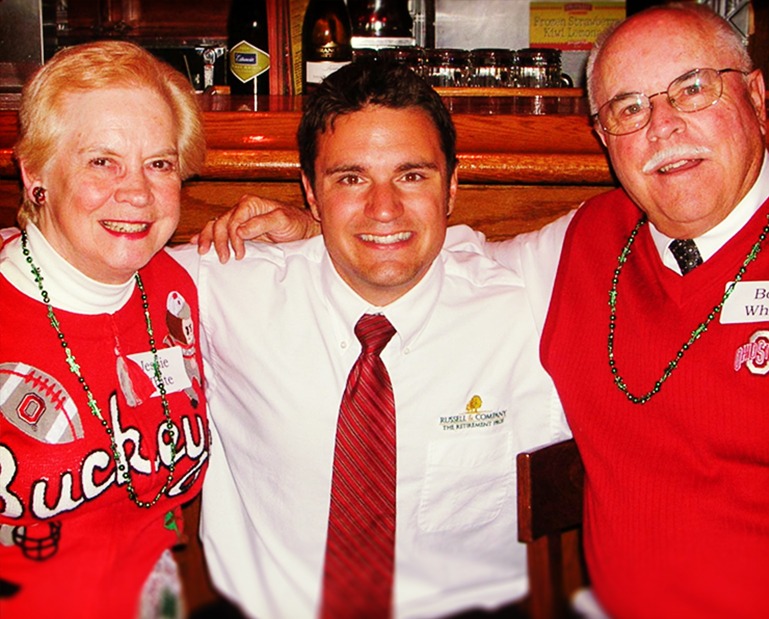 I have been with Russell Total Wealth Management since 2009. From the very beginning, I felt like I was part of a very warm family that cared for not only my financial concerns, but also for me. Rob Russell has created an environment which combines professionalism with care and compassion. Rob individualizes each interaction to meet the client's needs while providing a personal touch. Rob is constantly striving to grow each client's portfolio so that the client will be able to retire in the future. Every person who works at Russell Total Wealth Management exemplifies the culture of professional caring. I cannot imagine any other company that provides the same type of service so I can sleep well at night.
- Paula K.
---
We had to ask ourselves what we were looking for in someone to help us make our dream of retirement come true. The number one thing we wanted was someone honest and trustworthy. We thought back to our first encounter with Ron Russell years earlier and that's just the feeling he exuded. After checking into the company further, we were impressed to meet Curvin Miller when he was just getting his life and career started. What a fine, intelligent, caring young man he has turned out to be.

When it came time for the big retirement party plans, Russell (through Curvin) graciously stepped right up and offered to help us pull off a wonderful country pig roast to commemorate all those years of hard work.

We think you'd be hard pressed to find a company that cares any more for its clients. We have always felt like we are treated with utmost respect as individuals and the company goes that extra mile to make certain we know. That's truly evident at all the client fun times as well as the professional appointments. It's just rare in today's business dealings to find such a warm, friendly, family type of group.

We just say a humble "thank you" for all those extras your company provides.
-David & Margie J.
---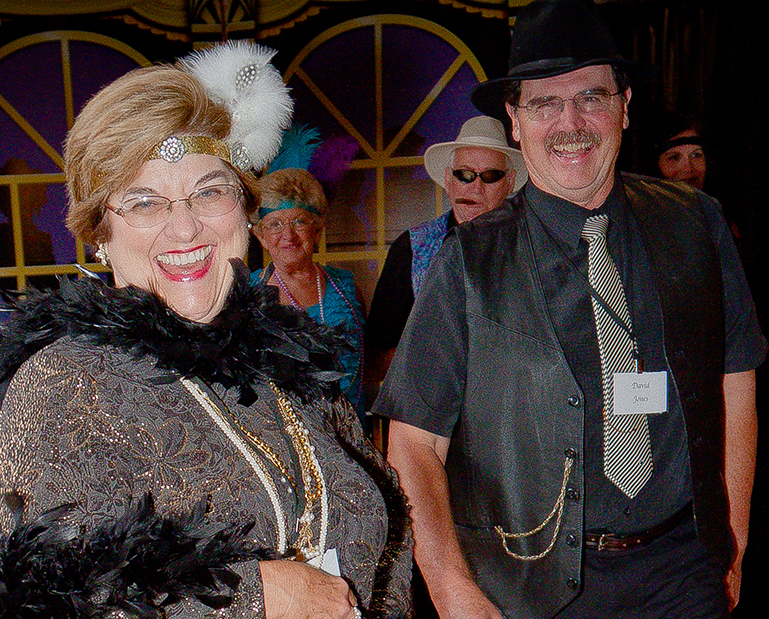 The feeling of family permeates the air as one enters the lobby and office of Russell. When a person has these thoughts, they feel at home and feel at ease with comfort. The best analogy of this experience is setting around the family dinner table and sharing quality time for discussion.

In life, everything is about relationships and the trust that develops for sharing thoughts, goals and dreams. The culture with this private company is unique with that in mind. Characteristics of Christian living are important to me, and servitude and good attitudes are always welcome in my circle of friends. When event invitations are presented, you feel the friendship. When you walk out of their office door you feel the friendship and security of knowing that you're in good hands with the team and family of professionals.

The care is always there, you determine that when request and responses are given in the appropriate amount of time. Clients love this relationship and the affirmation is when results are accomplished. The care is there when concerns arise on a personal level and you're able to share our life experiences with one another, and so it is with this family of caregivers. The reason for the growth and success of Russell has been providing and accomplishing the success of their family of clients!
- Art M.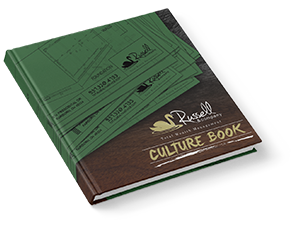 Culture Book
The purpose of this book is to capture what some clients and employees are saying about Russell. We created it to help you learn more about us and our culture.