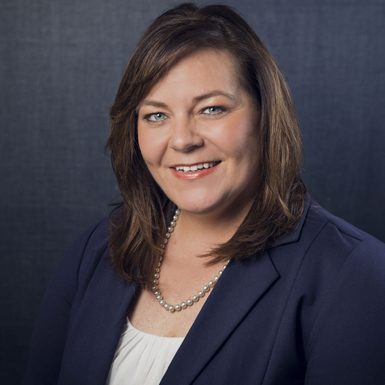 Andrea Doller has been helping clients understand the financial landscape since 1999. Beginning her career in personal banking at The Huntington National Bank and worked her way into financial advising, Andie has dedicated her professional life to navigating the complexities of financial planning. One of the roles Andie enjoys most is when she is working with and training and mentoring new advisors.
Andie joined Russell Total Wealth and Wellness in January of 2021 as a Senior Wealth Strategist, and will join Curv Miller as co-host of Total Wealth Radio.
A graduate of Indiana Wesleyan University, Andie earned her Associates Degree in Business in 2019 and her BA in Marketing in 2021—additionally, she plans to pursue her MBA.
Andie resides in Carlisle with her twin daughters, Maddie and Karter. According to Andie, though, her favorite child is her dog Gunner. There are also 2 cats and 2 hamsters! As a family, they enjoy spending time hiking, boating, camping, swimming, all things outdoors! Andie thinks it's important to instill a service mindset in her girls and so they spend time volunteering for SICSA and Sleep In Heavenly Peace, just to name a couple. She has a heart for helping children and is involved in the Dayton Children's Hospital Planned Giving Board as well as Child Care Choices of Miami County.