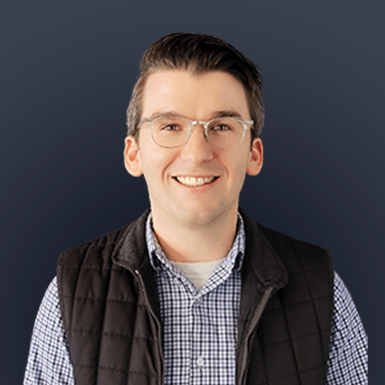 Andrew Hackworth entered the financial services industry as an associate banker for the largest bank in the United States. Andrew's drive for helping his clients made him stand out among his peers, earning a promotion to relationship banker — and the attention of the Russell recruiters.
Andrew says he knew from the moment he entered the Russell Headquarters and experienced our team's eagerness to go above and beyond for each other, and especially our clients, that Russell Total Wealth and Wellness is where he is meant to be. Andrew excels at using his knowledge and experience to give his clients a sense of simplicity and comfort around their financial plans so they can enjoy their retirements worry-free with friends, family and all the things in life that matter most.
In addition to finance, Andrew has a passion for music, and outside of the office, you can often find him playing the piano for musical theater productions in the Dayton area. Andrew graduated from Wright State University in 2019 with a bachelor's in music education. Most notably, Andrew is the resident accompanist for Springboro Community Theatre in Springboro, Ohio, and volunteers to serve as their social media manager.
Andrew resides in Oakwood with his husband Wyatt (a local band teacher for sixth through 12th graders) and their dog Cadence, a border collie/corgi mix. Andrew and Wyatt were married in November 2021 and celebrated with family and friends in 2022. The newlyweds enjoy playing tennis and relaxing together, binging on their favorite TV shows during downtime.