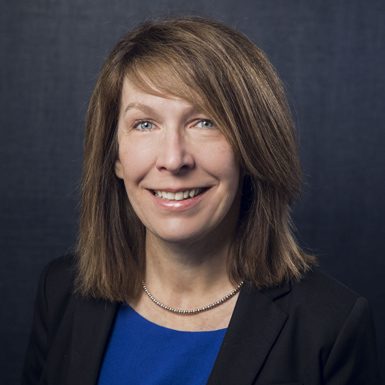 Christine joined our firm in 2019 and is a member of our special operations team. She helps clients with their questions regarding income planning and beneficiaries, adding that this position is a great fit for her because she's logical and analytical.
She received a bachelor's degree from Wittenberg University and then worked in accounting, banking and marketing before becoming a stay-at-home mother. Christine and her husband, Joe, have four children: Adam, Nick, Allie and Brynn.
Christine's family means everything to her, and she's grateful she was able to stay at home with her children for 18 years. While raising her kids, Christine also ran a small business making window treatments.
When Christine's oldest son developed several autoimmune diseases during his freshman year of high school, Christine extended her time at home.
She says that numerous doctor visits and hospital stays have cemented her belief that everyone should have access to affordable health care and medication. That's why she's involved in several groups to provide support and advice to other families with similar diagnoses.
Away from the office, Christine loves to spend time with her family and go on long walks with her friends. She's also an avid reader who enjoys sewing.