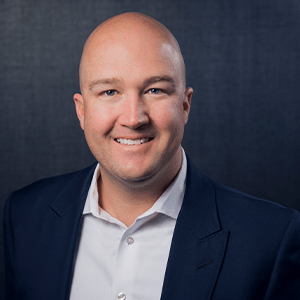 Senior Vice President and Senior Wealth Advisor
Curvin Miller IV has been helping clients navigate the often-confusing world of retirement planning since 2004. He serves as co-host of Total Wealth Radio, which can be heard at 8 a.m. Saturdays on 95.7 FM and AM 1290 News Talk Radio, WHIO in Dayton.
Born and raised in the Dayton area, Curv has a Bachelor of Science in business from Miami University. He has been featured nationally on Fox Business, CNBC and Kiplinger.com.
Curv and his wife, Emily, have been married since 2008. They have two sons, Curvin "V" and Colin, as well as a Yorkie named Chloe. Curv and his family attend Southbrook Christian Church in Miamisburg.
Curv feels blessed to wear many hats, adding that being a husband and father are two of his most important roles.
A die-hard Columbus Bluejackets fan, Curv plays in a men's hockey league. He also serves as an assistant coach for his son's youth hockey team. Outside of spending time with his family, Curv enjoys golfing, cooking, travel and exercise. Another favorite activity is mountain biking. He is also a former competitive swimmer whose primary events included the breaststroke and individual medley. When he was 15, he got to train with the Singapore National Team in Singapore.