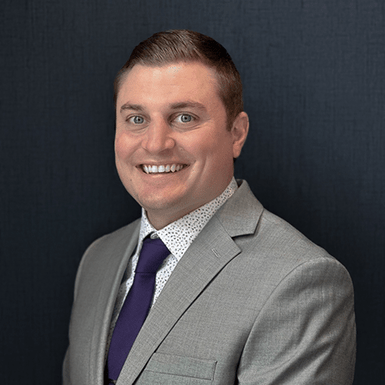 Dalton, a Daytonian from birth, was raised just down the street in Beavercreek. He attended Beavercreek High and was part of their wrestling team all four years of school.
Friends and family are very important to Dalton and are pillars of the foundation that support him in all his endeavors. If Dalton won the lottery, he would buy his parents their dream home on the lake (because they deserve it) and he admittedly, "did not make it easy on them growing up."
Dalton is a graduate from the National Personal Training Institute and the Greene County Police Academy. He has a fur-son named Chester, an adorable boxer mix. In his free time, Dalton loves to golf, and refers to golfing as the "worst fun he's ever had."
You might pass Dalton and his girlfriend riding his Harley to various local breweries on the weekends when the weather is nice. He loves trying unique brews and adding a new drinking glass to his collection.
To Dalton, happiness is a day on Dale Hollow Lake, without a worry in the world.