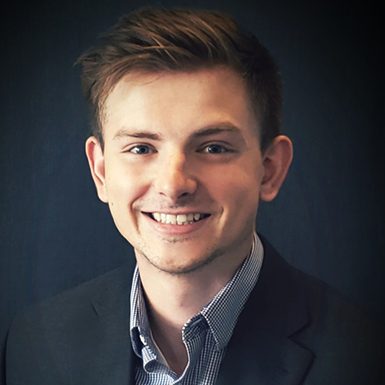 Associate Wealth Strategist
Erik joined the team in 2021 as an intern and is now an Associate Wealth Strategist. Erik's goal is to become a Senior Wealth Strategist. Erik has a bachelor's degree in finance from Wright State University with a focus in investments. His parents were always big on financial responsibility which steered him towards this career path. Watching them accomplish so much while raising him and his sister was truly inspiring. He chose this field because he wants people to be able to relax during retirement and not have to stress about having enough money.
Erik was born in Reston, Virginia, but raised in Huber Heights for nearly his entire life. He went to high school at Carroll in Riverside then Wright State for college. In college he would participate in several different intramural sports. Erik has one fur son named S'mores. He is a Bernedoodle and just the cutest. In Erik's free time he loves to spend the day playing golf and grilling out. He even wanted to be a chef at one time and took a few culinary classes early in high school.