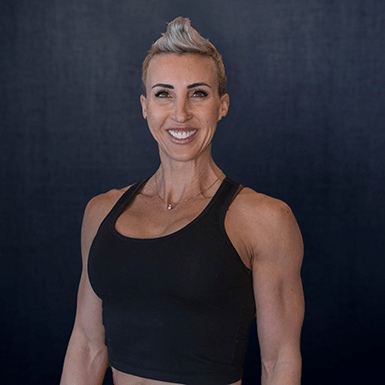 Fitness Instructor, Gym Owner
Passionate about her family, faith and fitness, Kelli McCall relishes empowering people to reach their health and wellness goals, start new journeys and improve their overall lives.
"Transformation not only is achieved by educating people on food and exercise but also building up their confidence," Kelli says. "I believe I'm created to do exactly this! I am here today and successful because God has made it possible."
A former two-sport scholarship athlete in college, Kelli has grown her gym, Kelli's Body Shop, from the basement of her family home to its current spot on Marco Lane. She also has earned her International Federation of Bodybuilding and Fitness professional designation.
As fulfilling as her career is, Kelli is most proud of her family, including "the most supportive, gracious and loving husband" and two children who "are the smartest and most awesome kids to walk the earth!" "I am not biased," Kelli says.