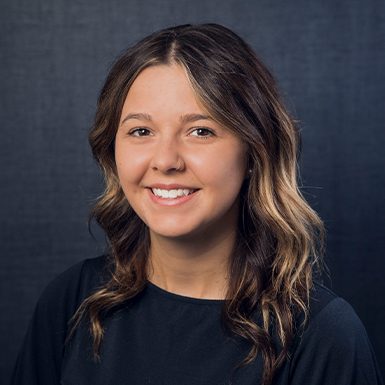 Kylee Cunningham joined the Russell Total Wealth and Wellness team as an operations and processing coordinator. Kylee was born and raised in the Dayton area; she grew up in Franklin and graduated from Sinclair Community College.
One of Kylee's biggest accomplishments is having such great credit at a young age and being able to maintain her finances on her own, including buying a house in 2022. Kylee knows how important financial planning is and enjoys helping others obtain their financial goals.
Kylee loves traveling and exploring new places with her fur babies, Jackson and Gemma. Jackson is a German shepherd/golden doodle who loves being active. Gemma is a corgi/husky known around the office for her blue eyes. Kylee's love for animals shows in her fostering of dogs through the Humane Society of Greater Dayton. Kylee, Jackson and Gemma enjoy weekend getaways, especially with beautiful mountain views and amazing hiking trails. Some of Kylee's favorite things to do are checking out new breweries (especially if they have an IPA for her to try), camping, kayaking, petting goats and just enjoying the outdoors.