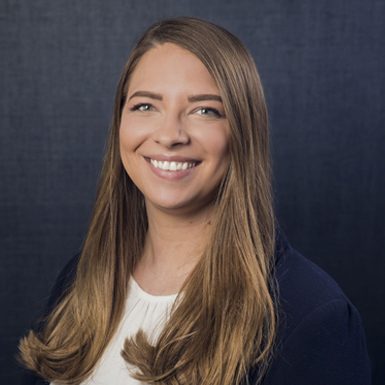 Logan prepares all required paperwork for new members of our client family and tracks incoming and outgoing transfers to ensure a smooth transition.
Logan began her career as a benefit enrollment processor for a Fortune 500 company. But she got tired of just being a number and longed to find a place where she could help people enjoy their hard-earned savings in retirement. She joined our firm in 2014.
Logan enjoys the relationships she's built with Russell's client family, adding that she also likes working with team members who encourage one another. To better serve our clients, Logan has taken courses to become a licensed life insurance agent.
Outside of work, Logan enjoys time with her husband, son, Christian, and two dogs. She's also passionate about art and old black-and-white photography.
Logan recently completed the Air Force Marathon and would love to start a dog rescue someday. Her favorite sport is football.