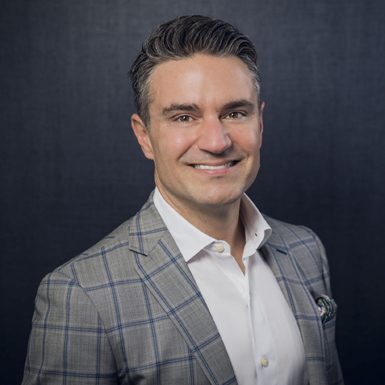 Rob Russell leads, Russell Total Wealth & Wellness, a unique financial firm that brings all aspects of your financial life into a singular focus. He's a passionate teacher who loves to simplify complex financial topics and mentor others who are open to becoming better.
Rob is a bestselling author and has been featured on CNBC, FOX, Forbes and in The Wall Street Journal. Rob's professional life story, "Filling the Financial Gap," was featured on the BIO channel and won a global Telly Award. The documentary covered Rob's humble beginnings growing up in Springfield, Ohio, and his journey in leaving the tech world to create his company.
Lifelong residents of Ohio, Rob and his wife have three children and two dogs (Winston & Rosè). They are huge Disney fans who enjoy cooking, traveling, and anything that involves the ocean or mountains. Rob is involved in his church and is passionate about serving others through the Navy SEAL Foundation, Folds of Honor, the Honor Foundation, and the Dayton Development Coalition. He is nuts about working out and is always game for the next crazy fitness challenge to test his limits.