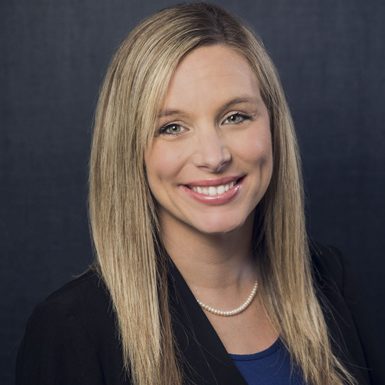 Samantha joined our firm in 2019 with management experience in both food service and retail, as well as experience owning and operating an in-home day care. Her areas of expertise include human resources, public speaking, office administration and customer service. In fact, Samantha received professional customer service training from the Walt Disney World Company in 2009.
Samantha has a bachelor's degree in communication studies from Wright State University and an associate degree in communication studies from Sinclair Community College. She is an Ohio Public Notary.
Samantha chose this profession because Russell Total Wealth and Wellness is known for being an incredible company that views their employees and clients like family. She also is passionate about enriching the lives of the people around her.
Samantha has been happily married for a decade and is the mother of three daughters, Harper, Camryn, and Rae. The family enjoys outdoor sports and activities, traveling and attending church, where they also volunteer.
Samantha grew up with six brothers, so sports are an important part of her life. She loves the Cincinnati Bengals, Cincinnati Reds and Ohio State Buckeye football.
Outside of the office, Samantha also likes cooking, gardening, and camping. She volunteers with Big Brothers Big Sisters, is a spokesperson for the Yellow Ribbon Suicide Prevention Program and recently started volunteering for Get Vaccinated Ohio.